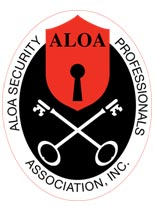 Most people don't get acquainted with their local locksmith until an emergency comes up.  And by emergency, that means getting locked out of a home or vehicle.  When stuck in this situation, it can feel like there isn't much room to ask questions, but it's essential that someone feel comfortable with a locksmith.  After all, they can access a home or vehicle with relative ease, so they better be honest.  Beyond that, though, there is some confusion as to how locksmiths work, and when they are available.  Let's clear up some of the confusion.
What are a locksmith's typical hours?
Just like any area of business, locksmiths vary in their availability.  A reputable locksmith shop, though, that staffs several certified professionals can respond to requests any time of the day or night.  After all, emergencies don't happen on a set schedule.
Some services are only available during normal business hours, but when locked out of a house or vehicle, a reputable professional will always be on call.
Can all locksmiths access vehicles and homes?
There is a lot of training and education that goes into being a professional locksmith.  Some are trained in handling vehicle locks, while others are skilled at defeating door locks.  Eventually, most locksmiths are able to handle both as they gain experience in the field.  And a locksmith shop will have professionals on hand that can assist with either vehicle or door locks.
What is the difference between a standard lock and a high security lock?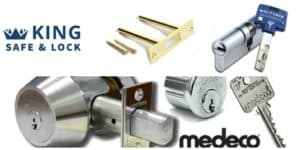 Reputable lock shops can provide high security locks as a replacement for standard hardware, which can be defeated in several ways.  It pays to be careful here, though, because there are a lot of "locksmiths" out there that will claim to install a high security lock, only to replace poor hardware with even poorer hardware, while charging their customer a lot of money for nothing.
High security locks resist picking, bumping and drilling.  These threats are more common than most people realize, as anyone can buy a key online that can be used for bumping lock pins.
The most trusted brands in high security locks are Medeco and Mul-T-Lock.  If another lock is suggested, check it out online to be sure it is all that it's being represented as.
Should I only consider lock shops, or are individual locksmiths okay to hire?
In general, people take a bigger risk with individuals than they do with professionals affiliated with a shop.  A local shop, as in an actual brick and mortar, generally has a reputation to uphold if they want to remain in business.  They have much more to lose if they first lose their neighbors' confidence.  Individuals may scam people by providing fake names, addresses, and phone numbers, so they can take advantage of others without the accompanying blowback.
What paperwork should a locksmith provide to a customer?
A certified, reputable locksmith should be as transparent as possible to everyone they work with.  They should have a pocket card on them that proves they are affiliated with a local shop and that they have been vetted by regulatory agencies.  It is illegal to provide locksmith services without this card.
A certified locksmith should be willing to provide an itemized invoice following service.  This invoice should list all fees and part replacement costs, as well as having the name and address of the business.
Locating a trustworthy locksmith is just like locating any other reputable professional, only the stakes are higher.  A trusted locksmith is a valuable resource for security advice and products.  A dishonest locksmith is a major liability.