Expert locksmith services for your home or business
King Safe and Lock has the largest fleet of full-service locksmiths in the Houston area. We can tackle any job including 24/7 access and lockouts, high-security lock installation, key duplication, and more.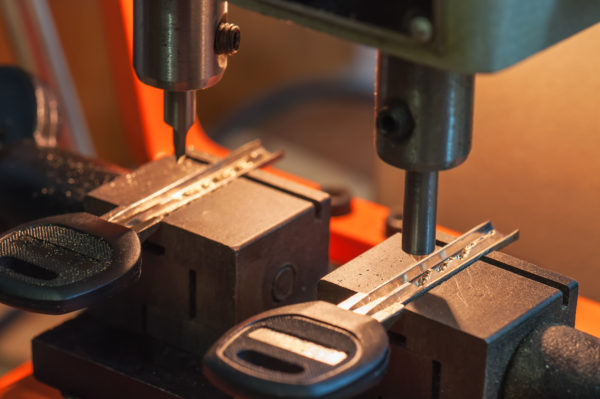 Key Copying & Replacement
Our locksmiths can copy and replace keys any type of keys. Whenever moving to a new home, purchasing a car, or renting an office, it's highly recommended that a copy of the original key is made as a backup. Even when the original key is lost and no copy was made, our locksmiths are often able to replace it completely.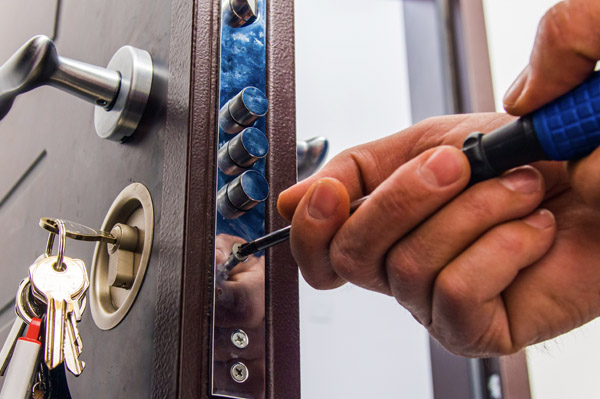 High Security Lock Installation
With basic locks and deadbolts, you could be susceptible to break-ins and even everyday use-damage. Our certified locksmiths can help you find and install the latest models of high security locks from top brands like Medeco and Mul-T-Lock. Don't wait, gain peace of mind and improve the security of your home or office today.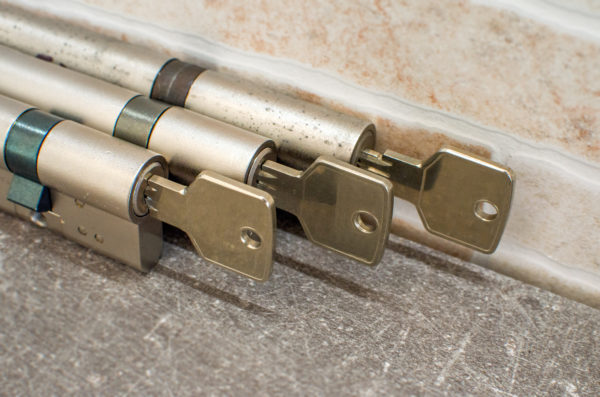 Rekeying
Need to ensure that previously issued keys no longer work on your property? Don't spend money buying and installing new locks if all you need is a rekey. The locksmiths at King Safe & Lock can rekey all of your locks to one master key, so you don't have to carry multiples for different doors. Contact us today to find out more.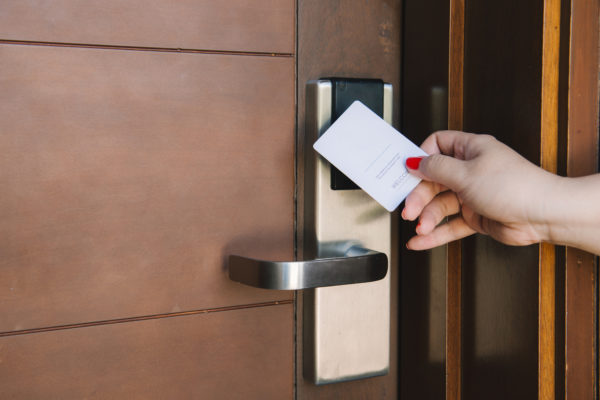 Access Control Systems
Looking for a keyless system that allows you to electronically enter and exit a building or residence? The electronic access control experts at King Safe & Lock offer many different types of solutions including remote systems, apartment intercom systems, proximity card readers and keypad entry systems. Electronic access is a great way to provide keyless entry to employees and tenants, as well as keep track of who is entering and exiting your building.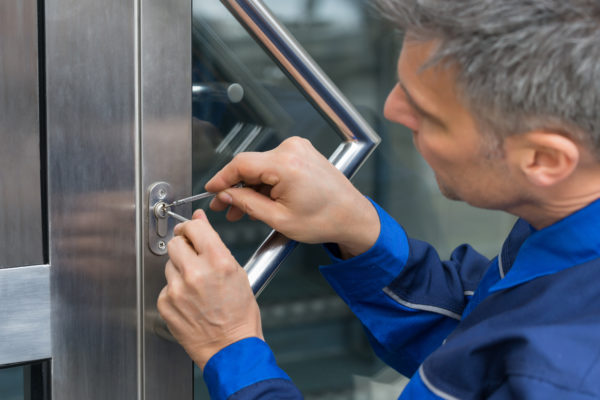 Lockouts
Regain access to your home or business right now with our 24/7 emergency lockout services. Contact our locksmiths immediately if you've lost your keys and can't access your building. Our certified locksmiths are often able to help you regain access with the use of specialized bump keys, which preserve the integrity of your existing locks. In the event that your lock needs drilled, our team will come prepared with the necessary equipment to replace your lock.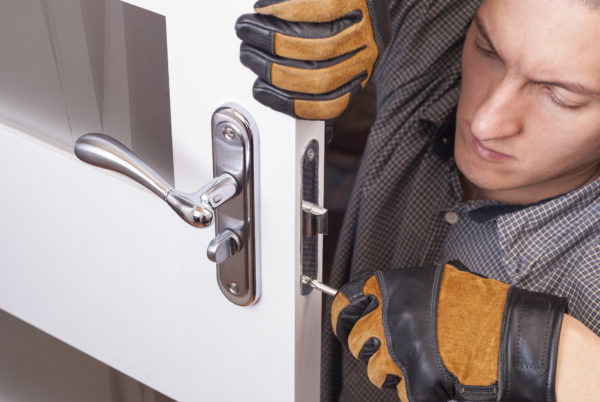 Door & Window Lock Repair
A broken lock on your doors or windows doesn't always necessitate that a new one needs to be purchased. Whether you're using a standard cylinder lock, a high-security lock, or even a digital touch-pad lock – our expert locksmiths have the experience to diagnose and fix your issue. Keep your home secure and better protect what's important to you by calling the locksmiths at King Safe & Lock and have them inspect any door or window locks that are giving you trouble.
Work with Houston's most 5-star reviewed locksmiths
For over 30 years, the licensed, bonded and insured locksmiths at King Safe & Lock have been serving Houston and the surrounding communities.
Whether you're in the mist of a crisis, or trying to prevent a problem, locksmiths can offer a wide array of services. Developing a relationship with a local company can help you make sure you're always taken care of and getting the best, and fair, price. Here are the top ten reasons why you would…
Break-ins statistics are rising. On average, there are 1.6 million home invasions every year. That is the equivalent to a break in every 3 minutes! The scariest thing about that statistic is that two thirds of break-ins leave absolutely no trace of forced entry. So how exactly is this happening then? Maybe someone figured out…
Some people think that all locks are created equal. Nothing could be further from the truth. There are high-security locks that offer the best protection for your home. When you install these, rest assured that your homes are always safe and protected. Below are some of the best locks for your home: Multi-T-Lock Some tools and videos…
Continue Reading The best locks to improve the security of your home
Schedule service today!
Whether you need a same-day appointment or want to schedule ahead, our licensed and experienced team will get the job done right.