What Fire Ratings Mean When Buying A Safe
Chris, Mar 21, 2021
With so many safes for sale out there, how do you know exactly which one to get? Safes come in all different shapes and sizes that can be completely customized based on the needs of the customer. So with all those different varieties, why is it so important to get one with a fire rating, and what exactly does a "fire rating" mean?
Fire Ratings Explained
We all know what a safe is. We either have one, or have at least stayed in a hotel with those small little jewelry safes hidden in the closet. There are safes designed to keep your guns, valuables, and even important documents safe and protected from burglars. But what is protecting your valuables from acts of nature? In this case, we're referring to how that safe can withstand in a fire. A fire rating, or classification, of a safe tells you what level of protection that safe will provide, if there happens to be a fire. They are also rated depending on the level of burglary protection. You will see these being referred to as either, "Construction Ratings," or, "Test Performance Ratings." Both test the safes ability to remain closed and secure in the event of a burglary or fire. If the safe remains secure, but the documents inside are fire-damaged, it would not receive high marks of both ratings. A construction rating is given based on how the safe is built, and what materials it was made from. A performance rating is given when it holds up as well as it says it should. In order for safes to receive either of these classifications, it would need to stand up to an independent test organization. Two of the top Independent Testing companies being UL, or United Laboratories, and Intertek-ETL.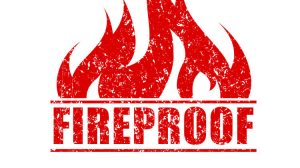 When testing a safe to see how it would uphold in a fire, there are two different things to test; time and temperature. The average house fire will burn at approximately 1000 to 2000 degrees Fahrenheit, which is an important number to keep in mind during these tests. For example, if a UL Class 350 1 hour rating were given to a safe, it would mean that that safe withstood temperatures of over 1700 degrees Fahrenheit for at least one hour, without the internal temperature of the safe going over 350 degrees Fahrenheit. Being that the average piece of paper won't start to burn until 405 degrees Fahrenheit, this rating would give potential buyers the peace of mind that their documents, and valuables, inside a safe could withstand the test of time, and temperature, in a fire.
Fire Rating Recommendations
This is really an opinion question, with a lot of factors to keep in mind. Do you live in a house or an apartment? Is this safe going in your office on the first floor, or on the 20th? Are you storing guns, jewelry, important documents, or something entirely different? With all these factors affecting your choice, we highly recommend reaching out to your local safe dealer, to get their professional opinion. At Kings Safe & Lock, we're always available by phone (713-543-8244), and email (KingSafeAndLock@gmail.com) to answer any questions you have. We have been proudly serving the greater Houston community since 1972, and would be more than happy to help you find the perfect safe for your needs. With that being said, Fire Industry Representatives say that the average house fire will burn about 20 minutes per room, while spreading to other areas, or dissipating due to lack of accelerant. With that information in mind, leading safe experts say that your safe should have a minimum of a 30 minute fire rating, with a recommendation of 60 minutes or more.
Our Expert Picks
With almost 50 years of experience, we know our safes inside and out. We feel a fire rating is a vital part of your safes security, and choose brands we are proud to represent. Three of our favorites being Jewel Security, Original Safe & Vault Inc, and AMSEC safes, which all have top quality fire rating options available.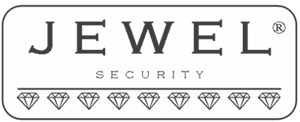 Jewel Security
- We proudly offer Jewel safes with one, and two, hour fire rating at 1800 degrees Fahrenheit. 

Original Safe & Vault Inc.
- We have a vast array of different size, shapes, and capacity Original safes. These safes are fire rated for two whole hours at 1850 degrees Fahrenheit. Original safes also come with an intumescent seal to keep out water and smoke as well.
And our personal favorite,

AMSEC (American Security Gun Safes)
- These offer a range of fire ratings. The top tier level of protection safes have a two hour fire rating at 1850 degrees Fahrenheit but also with additional security measures to keep the contents inside safe from smoke damage as well. AMSEC also offers safes with a fire rating of 30, 45, 60, 90 and 120 minutes, meaning the flexibility to get exactly what you want.
Protect Your Valuables
With all of the different safes out there, it's easy to become overwhelmed, but just remember the importance of the fire rating. If your safe can keep out burglars, but crumbles beneath high heat, it's only doing one job. Make sure you find the perfect safe that will protect you no matter what life throws at you, and remember to Contact Us so we can help make this process as easy as possible.