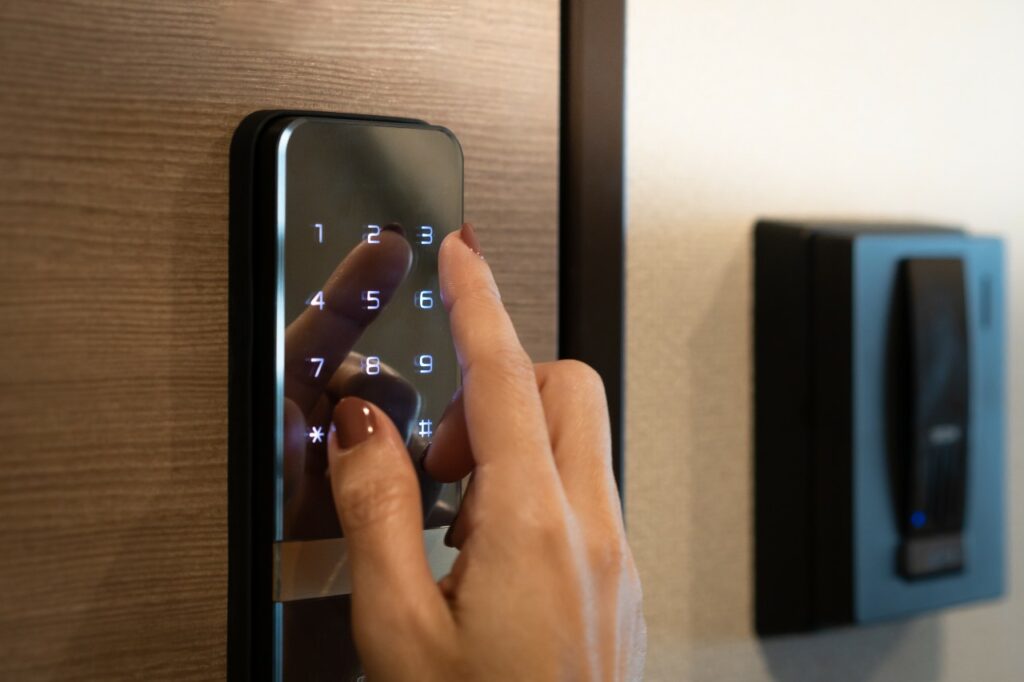 Digital Access Control Systems – Secure, Efficient, and Reliable Solutions

At King Safe & Lock, we provide cutting-edge digital access control systems that enhance security, streamline management, and offer a wide range of customizable features. As an authorized dealer for top brands like HID, Rosslare, and ProdataKey, we ensure you receive the best in access control technology for your business or property. Our team of experts will guide you in selecting the right system, as well as provide installation, maintenance, and ongoing support services.
713-465-0055
What Are Access Control Systems?
Access control systems are security solutions designed to regulate and monitor entry to specific areas within a building or facility. These systems use a combination of hardware and software components to grant or deny access based on predefined criteria, such as credentials or permissions. By implementing an access control system, organizations can enhance security, manage access rights for different individuals or groups, and keep track of entry and exit events. Access control systems can support various authentication methods, such as key cards, biometrics, or mobile devices, and are often integrated with other security measures, such as video surveillance or intrusion alarms, for a comprehensive security solution.
Brands of Access Control Systems We Proudly Install
HID Access Control
HID is a world-renowned leader in access control solutions, offering an extensive product line that can be tailored to suit various industries and organizations. HID's access control systems provide:
Scalable, customizable solutions for businesses of all sizes
Advanced security features, such as multi-factor authentication
Seamless integration with other security systems
Mobile access control options for added convenience
Reliable, trusted performance with a proven track record
ProdataKey Access Control
ProdataKey specializes in cloud-based access control systems, offering innovative, easy-to-use solutions for modern businesses. With ProdataKey's access control systems, you'll benefit from:
Cloud-based management for easy, remote access from anywhere
Real-time alerts and event tracking to keep you informed
Integration with other security and building automation systems
Wireless and PoE options for flexible installation and scalability
Advanced security features, including encryption and secure communication protocols
Rosslare Access Control
Rosslare is a global provider of access control systems known for their robust, reliable, and feature-rich products. With Rosslare, you can expect:
High-quality, user-friendly systems for a range of applications
Advanced encryption and anti-tamper technologies for maximum security
Wide selection of credentials, including cards, key fobs, and biometrics
Seamless integration with video surveillance and other security solutions
Unparalleled customer support and service
Schedule service today!
At King Safe & Lock, we understand the importance of securing your business or property with the most reliable, efficient, and advanced access control systems on the market. Our expertise in HID, Rosslare, and ProdataKey products ensures that you get the best solutions tailored to your specific needs. Contact us today for a consultation or to learn more about our range of digital access control systems and services.