Why You Should Hire Professionals to Move Your Safe
Chris, Mar 08, 2021
In the world of saving money and "DIYs," sometimes it really can feel like we can do it all! Like we can figure out how to do anything, as long as we google It first. However, there are some things we really should leave to the professionals. That being said, here's why you should always hire a professional to move your safe.
How Much Do Safes Really Weigh?
So how heavy can it *really* be? Well, good question. Safes can drastically range in size and weight. So while you may be able to pick up that 40-50 pounds hotel jewelry safe, large stand-alone gun safes are another story. Entry level safes can typical weigh between 200-600 pounds. High end safes can range from 1000-1600 pounds, and commercial safes can even push the 2000-5000 pound mark!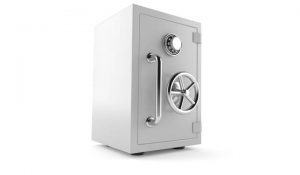 What Could Go Wrong?
So while it may seem obvious to let a professional move the big one, you may be thinking that you an easily handle the 200 pound one. Right? What could go wrong? Well, quite a lot actually. You could easily cause damage to the safe, or to the walls around it. If a safe isn't properly set and anchored, it can even fall through the floor. The last thing you would want to have to deal with in your brand, new home is a giant hole in the floor. It could be dropped down the stairs, and cause damage on the way down. And what about you? A 200 pound safe could make a lot of damage if you were to be the thing to stop the fall. The average ankle sprain costs just shy of $1000 out of pocket, and that could just be the tip of the iceberg. On top of all of this, you may not even have a vehicle that can properly transport a safe.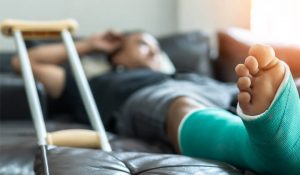 You may also be under-estimating just how challenging it is to move a safe properly. Even just a couple hundred pound safe can be incredibly difficult and dangerous when factoring in stairs. Just up, or just down, one flight of stairs can be very tricky, and near impossible, without the proper training and equipment.
The financial burden of damage, or injury, will far surpass the cost to hire a professional safe mover. The rewards simply do not outweigh the risks. 
Who Can Help Me?
Kings Safe and Lock has been proudly serving Houston since 1972. That has given us almost 50 years of experience, which is invaluable when choosing a company for your move. All of our technicians are trained, bonded and insured, which gives you the peace of mind that your valuables will remain safe. Our technicians are also trained to be able to anchor your safe to its new location. This process will anchor your safe with 2000 pounds of bolt-down pressure, which means it is staying put.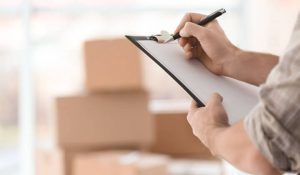 At Kings Safe and Lock, we pride ourselves in the ability to move any safe, no matter the size or weight. We will work with you in coming up with the best plan to move your safe, no matter how complicated it may seem. Some of the most common requests that we receive are:
Covert nighttime deliveries: Sometimes the best way to protect your valuables is to make sure that no one sees you moving them. We can help make this happen.
Same-building relocations: Even if you just need to move your safe from one room to another, you should rely on professional help to protect both you and your safe.
Weekend deliveries: Sometimes you're too busy during the week to deal with moving a safe. That's why our safe moving services are available on weekends too.
Upstairs moves: No matter how narrow or curvy your stairs, we can safely move your safe up or down them.
These are just a few examples of the services we offer when it comes to moving your safe. Our technicians are trained to manage even the trickiest of stairs. We have all of the proper and necessary equipment to transport your safe to make sure nothing is damaged in transit. Even if you're moving out of Houston, we can help! Give us a call at (713) 543-8244 where we can give you an out-of-town estimate. Whether you're moving to, or away from, Houston, we can help make sure your safe is moved properly. We proudly move safes throughout the entire state of Texas.
Whether it's moving across the hall, or across the state, moving is stressful. Let us take some of that stress away and help you move your safe properly. We offer complimentary and risk-free estimates, so give Kings Safe and Lock a call at (713) 543-8244, and let us come up with the best, and safest, way to get you moved!