How to Protect From Lock Bumping
Chris, Jan 27, 2021
Break-ins statistics are rising.
On average, there are 1.6 million home invasions every year. That is the equivalent to a break in every 3 minutes! The scariest thing about that statistic is that two thirds of break-ins leave absolutely no trace of forced entry. So how exactly is this happening then? Maybe someone figured out your garage door code? Maybe you lost a house key? But most likely, this is happening because of a simple, yet frighteningly effective, method called "Lock Bumping."
So, what exactly is lock bumping?
Well, it's about as simple as it sounds. Most homes still use cylinder, or pin tumbler, locks. This means that a key with the correct groves is needed to open the lock, by balancing the pins at at certain height.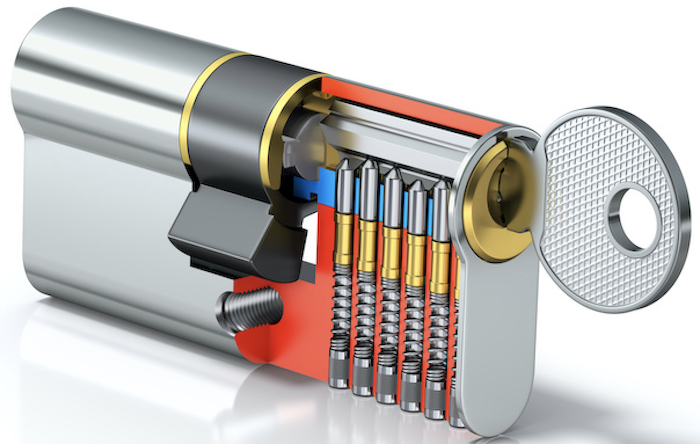 People can successfully break into these locks by buying a "lock bump" key, inserting into the lock, and "bumping" the lock with such force that the pins move, and the door unlocks. These usually cause little to no damage, and can open the lock within seconds. It's because of the effective ease of this method that we are seeing it rise in commonality with burglaries.
Houston's crime rate is growing.
Houston is ranked a 3 in the crime index, meaning that it's only safer than 3% of all U.S. cities. If 100 is the safest, this means that Houston is labeled as a "high-crime" city.
Residents of Houston, Texas have a 1 in 22 chance of becoming a victim of a property crime.
This is significantly higher than the 1 in 42 average in all of Texas. So what exactly does this mean? It means that the proactive choice will always be better than the reactive one. With the average American burglary costing nearly $2000 to the victim in stollen goods and damage, you cannot afford to risk it.  With statistics this high, you have to take the necessary steps to protect yourself, and your home!
Now, these statistics aren't meant to scare you, but to open your eyes to how you can prevent this from ever happening in the first place. So, what are your options here? We've broken it down to our top two High Security Lock and Deadbolt systems, and even included an honorable mention at the end for invasion protection. Below you'll find the pros and cons of each option so that you can make the best choice for you. Protecting yourself, your loved ones, and your belongings is probably a lot more affordable than you think. But in all actuality, who can put a price tag on safety and peace of mind?
High security locks.
So out first option for a High Security Lock and Deadbolt is a Medeco Lock. These locks are bump and pick resident. As you can see, they have added a hardened steel insert to protect against drilling into the lock, and have a secondary locking system making lock bumping nearly impossible. Another important element to look at here is the way in which keys are copied. With a traditional lock, anyone borrowing a key can go and make a copy, but not with Medeco. Keys are unique and require a special key cutting device to precisely duplicate the groves and angles of each key. Medeco carries a Grade 1 certification, the highest available grade, and even has a variety of colors to choose from! You really cannot go wrong choosing Medeco.
Another big name in the High Security lock game is Mul-T-Lock. While Mul-T-Lock has a Grade 1 for high security locks, they scored a Grade 2 for High Security Deadbolt and Mul-T-Lock Cronus deadbolts. Making them come in second compared to Medeco. Mul-T-Lock's are also pick and bump resistant and feature a key control system and a locking bolt reinforced with a hardened steel insert. Mul-T-Lock also uses high security keys, to ensure there aren't illegal copies being made. A magnetic strip order card is necessary to have when trying to make a copy at an authorized dealer in order to copy a key. This higher level of security in regards to key copies make Mul-T-Lock the winner in key security.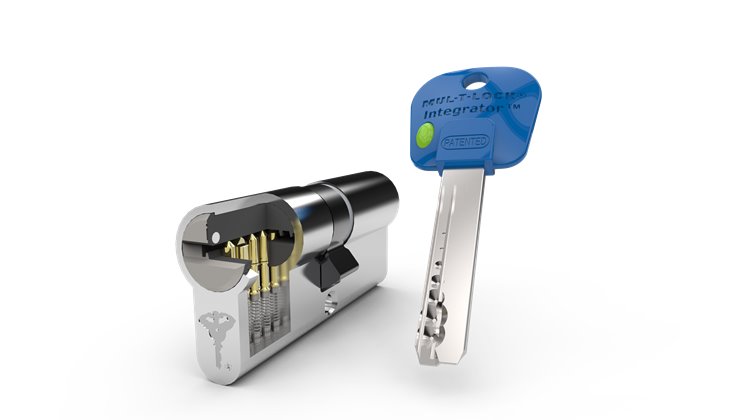 As you can see, both systems are high security, bump and pick resistant locks. They offer harder restrictions on key copies, making it more difficult for a key to get into the wrong hands. Both have a variation on the standard pin tumbler lock, making them almost impossible to bump. 
So which choice is the best?
After going through all of the data, we choose Medeco as the overall winner. It not only carries Grade 1 certification for all locks, but also currently occupies over 60% of the market! While you really can't go wrong with either one, Medeco gets our vote. 
There are other ways to protect yourself.
Now while this article was focusing on lock bumping, and how to prevent it, that isn't the only way that burglaries happen. One third of break-ins leave noticeable, and often expensive, damage. Many times, this is because the means of entry was blunt force. Simply put? Someone has kicked down your door.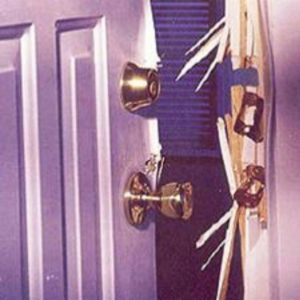 And this is where the real problem with conventional locks come into place. Most common door locks have a balancing strike plate that is secured with only two tiny screws. Often, smaller than half an inch! This makes kicking down the door infinitely easier, as all they have to do is have enough force to knock two, half inch, screws out of the wall. This is where adding a heavy duty, high security, strike plate can be invaluable. 
The professional installation of a strike plate is crucial for securing the proper placement and fittings on your lock.
A locksmith can add it, which not only enforces the strike plate, but also the integrity of your your lock as well. This is because it extends the attachment screws three+ inches, and also adds an additional level of security as the strike plate itself extends into the door several inches. There are many different varieties of these, but when it comes to cost, effectiveness, and overall product - a Tuff Strike plate wins our award.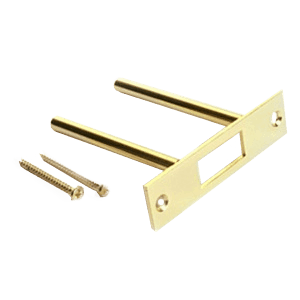 So if youre looking at protecting your home from a kick-in, High Security Strike Plates wins for the most economical and easiest solution.
So while no one wants to dwell on the negative, we cannot ignore the simple facts that break-ins are a real, and daily, concern. Your best bet for protection is always going to be proactive measures. We cannot turn back the clock. So instead, reach out to your local locksmith and review these simple and cost effective ways to give you the protection and peace of mind that your family deserves.